Adrien has an amazing personality and a humble character that will warm you up the minute you meet him. He is ever so creative and passionate about what he does best – interior design and décor. What sets him above the rest is his fresh, contemporary, minimalistic ideas.
On interior designing
What sparked Adrien's interest in interior designing was his urge to revamp and refurbish his house and his interest in drawing. Ikea came onto the shores of Malaysia and there was no turning back. He feels that interior designing is the in between of fashion design and architecture. To him, that makes interior designing so exciting.
On designing for people
When asked about designing for clients, Adrien says that there is a system to it where the client and the designer must have a similar language. For him, if the client and him understands the similar languange, the relationship and design will instantaneously be organic. He also finds that references through photographs really helpful.
Inspiration
Where does Adrien get his inspiration from? As a very visual person, Adrien draws his inspiration from almost anything that is visual from the internet, television, music videos and movies. He says that for furniture, his all time favourite designer is Finn Juhl.
Personal Info
Name: Adrien Zaffri Ritzal
Occupation: Brand Communication "Designer"
Describe yourself in one sentence: Always in transition
Item 1
The story: I have always wanted to play since 12 but couldn't afford an orchestral harp. Lol. Paid off loans to get this one, very gratifying. I chose an ebony finish because its sexy and named her Synclair.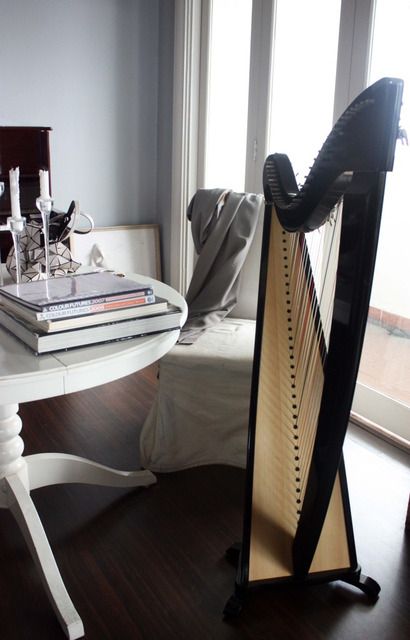 Item 2
Name: A reclaimed hand painted tile
The story: Bought this one from an obscure vintage store in Venice, Italy, Felt in love with its painterly effect. Very fresh.
Item 3
Name: Japanesse 'Signature' Stamp
The story: A best friend from Japan got it for me as a birthday gift!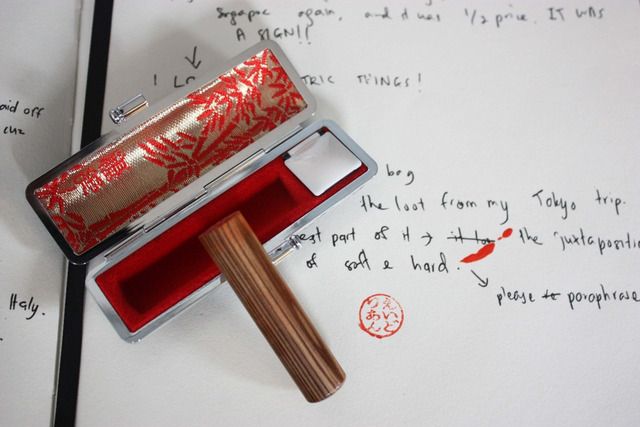 Item 4
Name: Chunky Geometric Necklace
The story: Saw it first time in Sigapore but at that point of time its too expensive. Later, I went there again and it was half price. IT WAS A SIGN!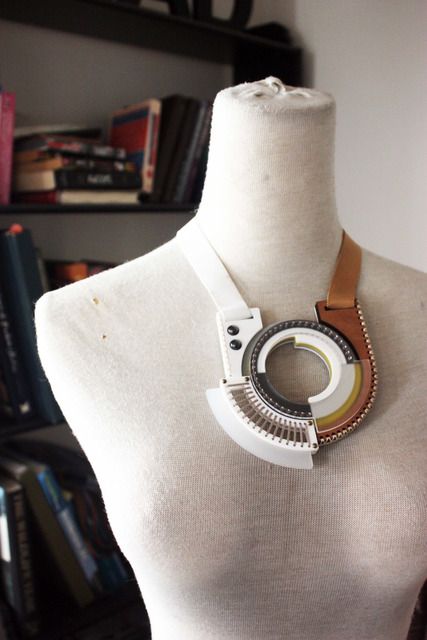 Item 5
The story: The loot from my Tokyo trip. The best part of it is the the juxtaposition of its material- a marriage between soft and hard.