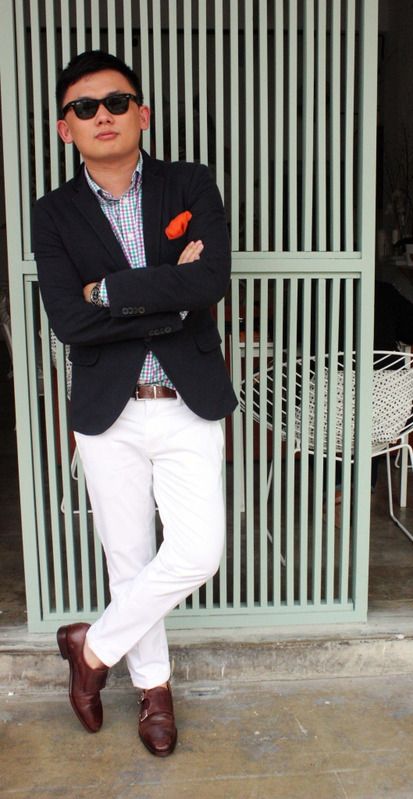 Nicholas Ng has an eye for style and a gut for fashion. It is no wonder that he advocates streetstyle through his blog, Garbagelapsap.com. His career as the Senior Sales and Brand Manager for EsquireMalaysia requires him to jet set between Kuala Lumpur, Singapore and Hong Kong. In between all that, he gets to mix and mingle with the who's who of the fashion, media and PR industry. Moreover, he is able to preview latest fashion items (and gets media discounts while at it!). Needless to say, he has a dream job for anyone who is into fashion and men's style.
Nicholas feels that Malaysian guys are getting more stylish and fashionable. He said that there is progress as compared to a couple of years back (The Unfolded agrees). However, it is comparatively slow as compared to some other Asian countries like Hong Kong (which has already reached a matured level) and Singapore.
When asked, where could the modern day Malaysian guys get their suits tailored? He recommends Wardrobe, located along Jalan Maarof in Bangsar. And if a guy happens to be in Singapore, he should definitely check out Dylon and Son.
While Garbagelapsap focuses on street style snaps, it also features the latest fashion news for both lovers of style and curious fashion enthusiast alike. Nicholas said that Garbagelapsap

started as a personal blog where he would pen his thoughts, back in the day. A few years later, Garbagelapsap trashed its way to become one of the most phenomenal and talked about street style blogs in Malaysia. In fact, Nicholas has every reason to be proud of his baby as garbagelapsap has bagged features not in only local newpapers and magazines, but international publications such as The New Yorker,

Vogue

and fashion blogs from overseas.
Personal Info
Name: Nicholas Ng
Age: 28
Occupation: Blogger/ Brand Manager of
Esquire Malaysia
Location: Kuala Lumpur
Website:
www.garbagelapsap.com
Describe yourself in one sentence: Witty and outgoing
3 of your favourite designers:
Hedi Slimane
,
Thom Browne
,
Frankie Morello
Item 1
The story: A father and son watch, my dad pass it on to me when I turned 21. I really love the versatility of the watch, it pretty much goes with every look . Besides, I think every man should own a nice watch. A watch defines a man.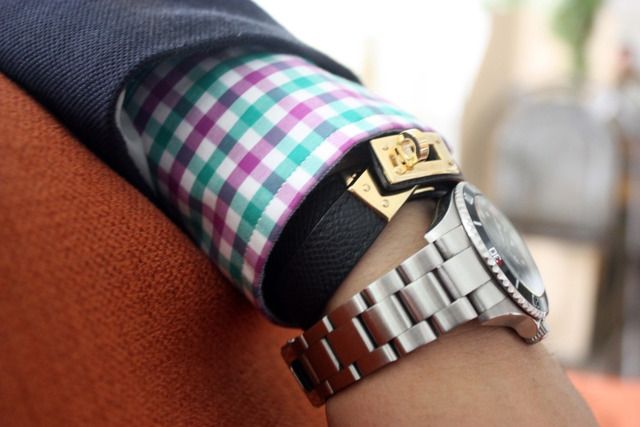 Item 2
The story: Got it through a friend in US, really love the quality of it. This pair of glasses will be with me for many many years to come, feels good to invest something that last.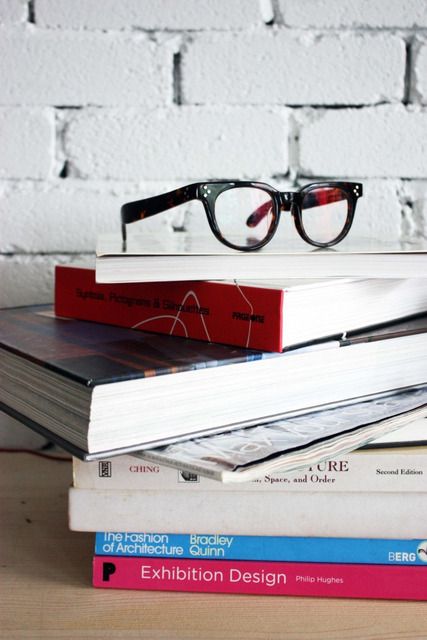 Item 3
The story: I use my iPad mostly to view pictures and movies, I often use it for presentation at work too. iPad is just one of the things that not really necessary in your life but until you own it, you'll get addicted to it.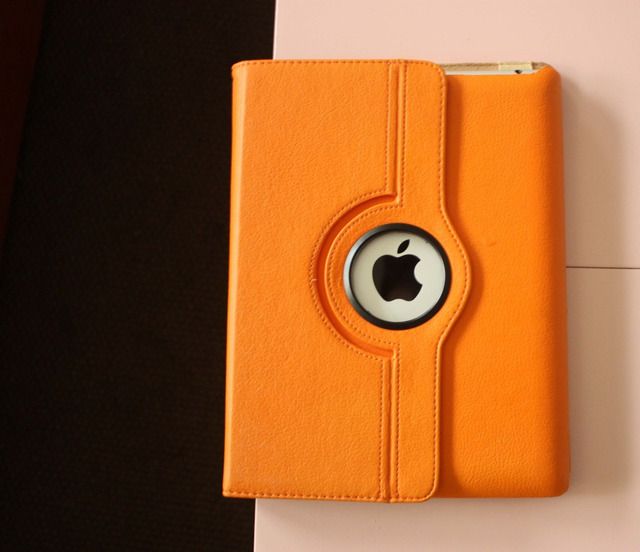 Item 4
The story: I must admit that I am not a very 'clutch' person but this clutch is love at the first sight! Miuccia is one my favourite designer, I always think she can create something very unique but yet elegant and easy to work with.
Item 5
The story: Has been with me since day 1 of Garbagelapsap. It might not be the best camera around, but it has a lot of sentimental value to me. This is the camera that I'll keep even if I bought new cameras in future.